Time to show off one of the cards I thought I was going to come home to yesterday. As you can tell from the title of this post, it's yet another addition to my 1999-00 MVP Stanley Cup Edition Super Script project. 2012 has been an extremely productive year for this set and this is now the 18th so far this calendar year.
This one features former goaltender Sean Burke. It also adds another Phoenix Coyote to the set along with the Keith Tkachuk I bought way back in December of 2009.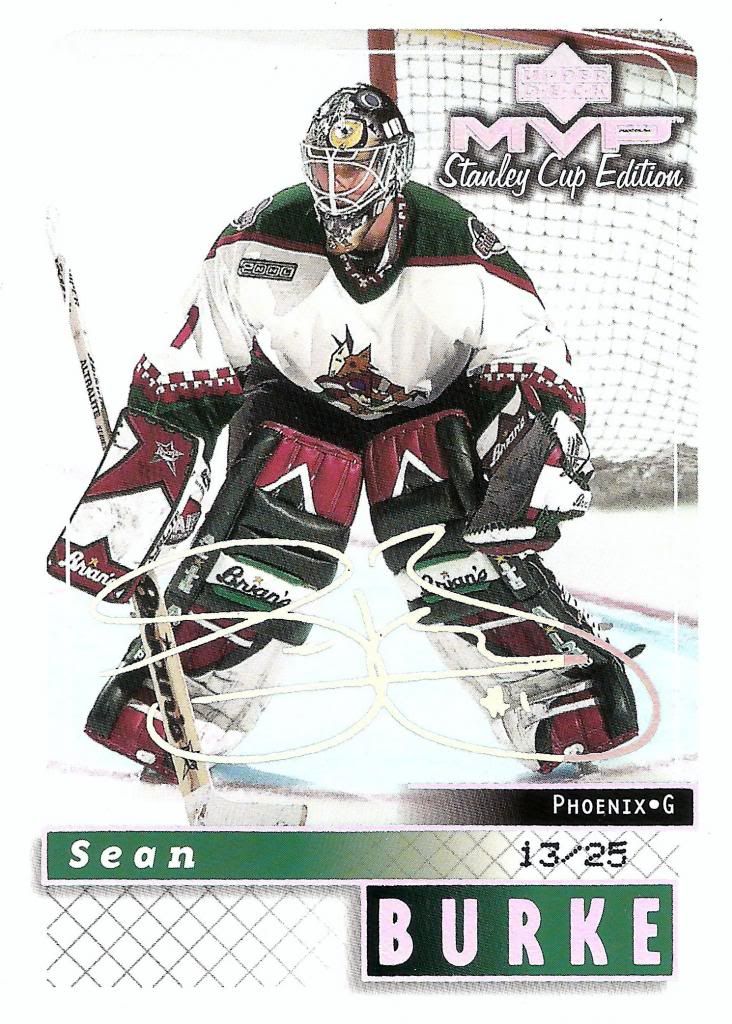 I again got this one from eBay, but as a But it Now option as opposed to the usual auction. I first saw the listing a about a week ago and was kind of turned off by the $30 BIN price, so I threw it into the watch list and tried to think of what I would offer. Knowing I will most likely never see this particular card again, at least not for a very long time, I knew I couldn't low-ball it too much, but I also didn't want to overpay. I ended up submitting an offer for $15 and a few hours after that the card was mine.
This is now the 40th Super Script I've been able to add to the collection. That means I only have 180 more to go, but progress is progress, right? I'm still kind of surprised at the pace I've been able to keep with this set this year. 18 cards in 11 months is a pretty good one.