Finally, the weekend is here and with it comes another addition to one of my main PC projects. I bought this latest Super Script on eBay a few weeks ago and it finally made its way here from across the pond. All the way from Finland to be exact.
This isn't the first one to come from Europe, so it's kind of cool knowing cards from this set of mine have come from all across the globe, well kind of. The only downside to this one is that I had to pay a bit more than expected again. I can't complain though, I did get some of these for just a dollar as well as a few for free, so it all works out in the end.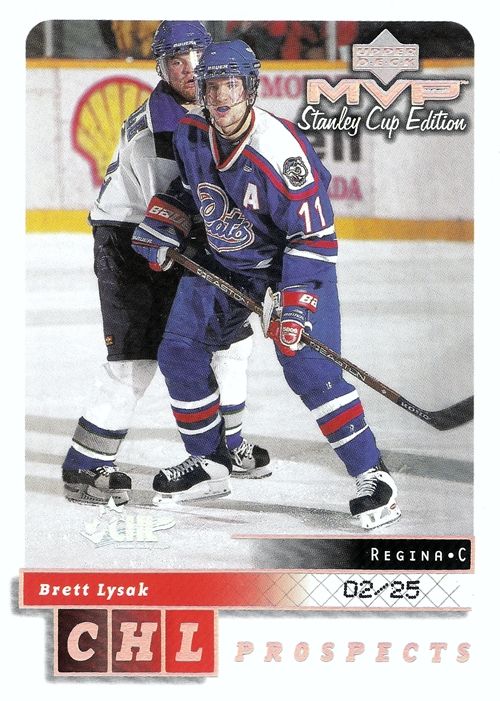 This one is card number 204 in the set and as you can see above is the second of the 25 card print run. It features Brett Lysak, who currently plays for the Kalamazoo Wings of the ECHL and was originally drafted by the Carolina Hurricanes back in 1999.
This is the 39th Super Script I've been able to add to the collection now and the 17th this year. 2012 has definitely been a good year for this set and I only hope to keep this pace up in the new year, but we'll see what happens. These things are pretty rare after all.