Back in December I put together a post summarizing the additions I made to my main collection projects in 2012. In there I mentioned I was able to get 18 new Super Scripts for my MVP SC Edition master set project. That works out to 1.5 per month, which isn't all that bad considering how rare these things are. My goal for 2013 was to at least keep that going and try to improve upon it if possible.
I'm definitely on the right track after another deal I made on SCF recently. I got a message from another member asking if I was interested in three Super Scripts they had available. I made an offer and they accepted, then about a week later I came home to these in the mailbox yesterday. These three put me at 7 for just January and February.
The first is this Andrei Nazarov numbered 07/25: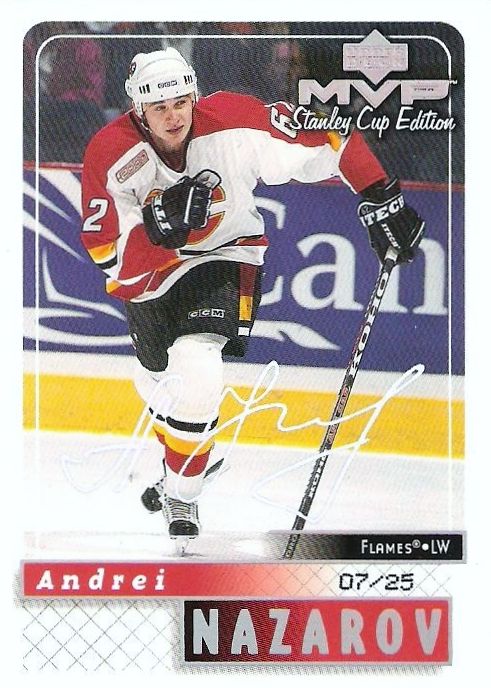 The second was this Francis Bouillon numbered 20/25: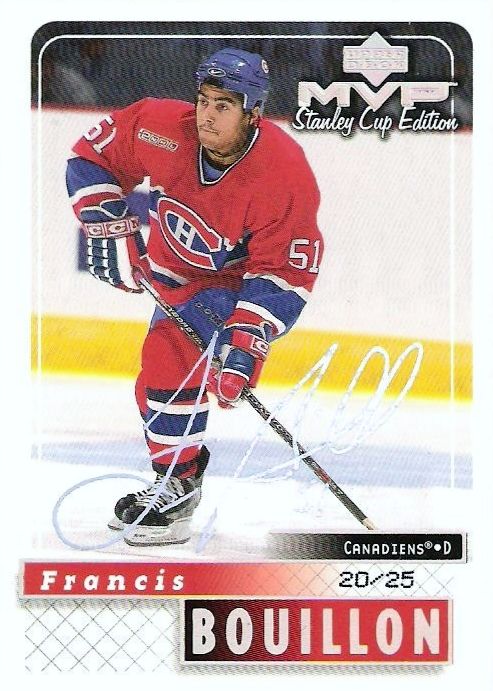 The third was this Alyn McCauley numbered 06/25: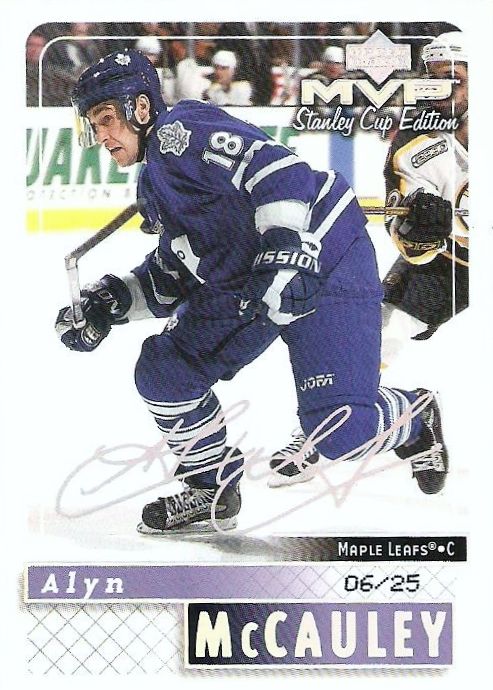 I can't remember the last time I was able to land three of these at once, I'm not sure I ever have. While none of these are big name players, they are still just as important to me as I'm now three cards closer to completing the 220 card set. That being said, I'm perfectly comfortable with the fact that I paid $10 a piece for these. I've had some go as high as $30 and others end at $0.99, so this was a no brainer.
I now have 47 of these things and I'm definitely not getting sick of them. I'm more excited to see one of these for sale or trade than any other cards for any of my other projects, which tells me I'm doing the right thing in continuing to go after this set.