Along with the Silver Scripts he sent over last week, Mark included a bunch of cards from the Stanley Cup Talent insert set, of which I needed these four for my master set.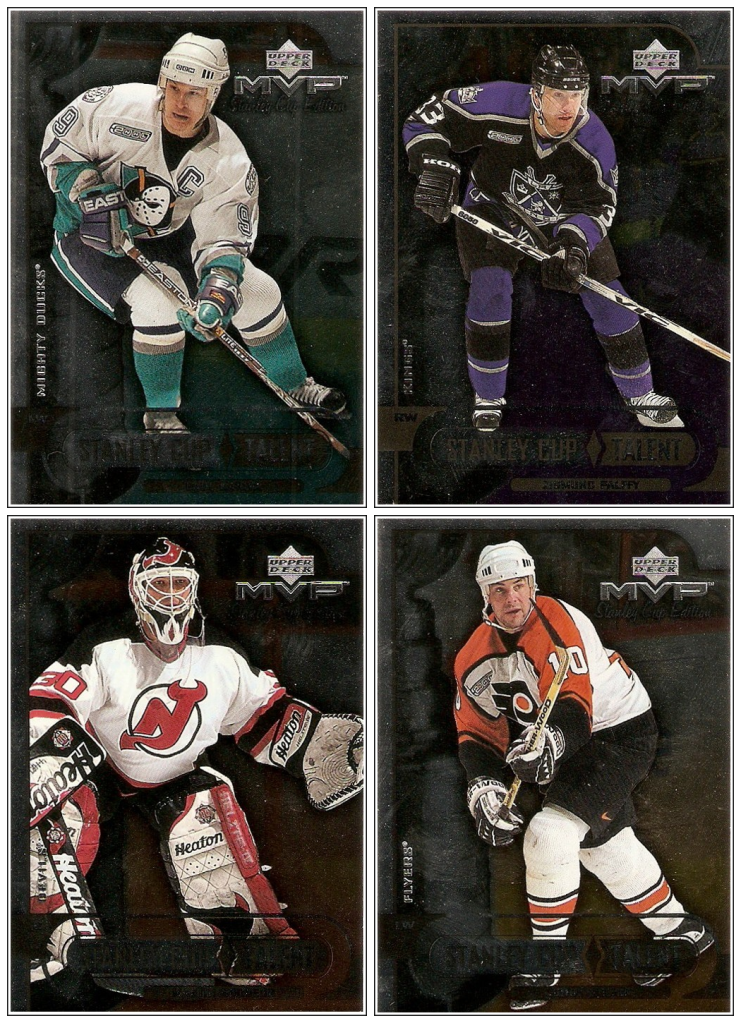 While it's not the best of the bunch from MVP Stanley Cup Edition, I really like the design of this insert set. It's just kind of hard to see in the scan. They look much better in person.
These four give me 17 out of the 20 possible for the Stanley Cup Talent set. Now I only need Eric Lindros, Joe Sakic, and Teemu Selanne to complete it.