This was the oldest pack that came out of my recent Meijer mystery cube. I've never opened a pack of this stuff as far as I can remember, so its kind of neat to at least have something different this time around. Apparently this is the "most limited NHL base set in the hobby to date" according to the wrapper.
The back of the wrapper lists the different subsets including Counterparts, Double Team, Star Factor, and Unlimited Potential/Talent. Apparently there is a Limited Exposure parallel set numbered to 25 each. Finally, there are the Fabric of the Game inserts that fall 1 in 5 packs. These things were printed on either canvas, nylon, or wood.
Here's a look at the wrapper:
Now here's a look at what was inside: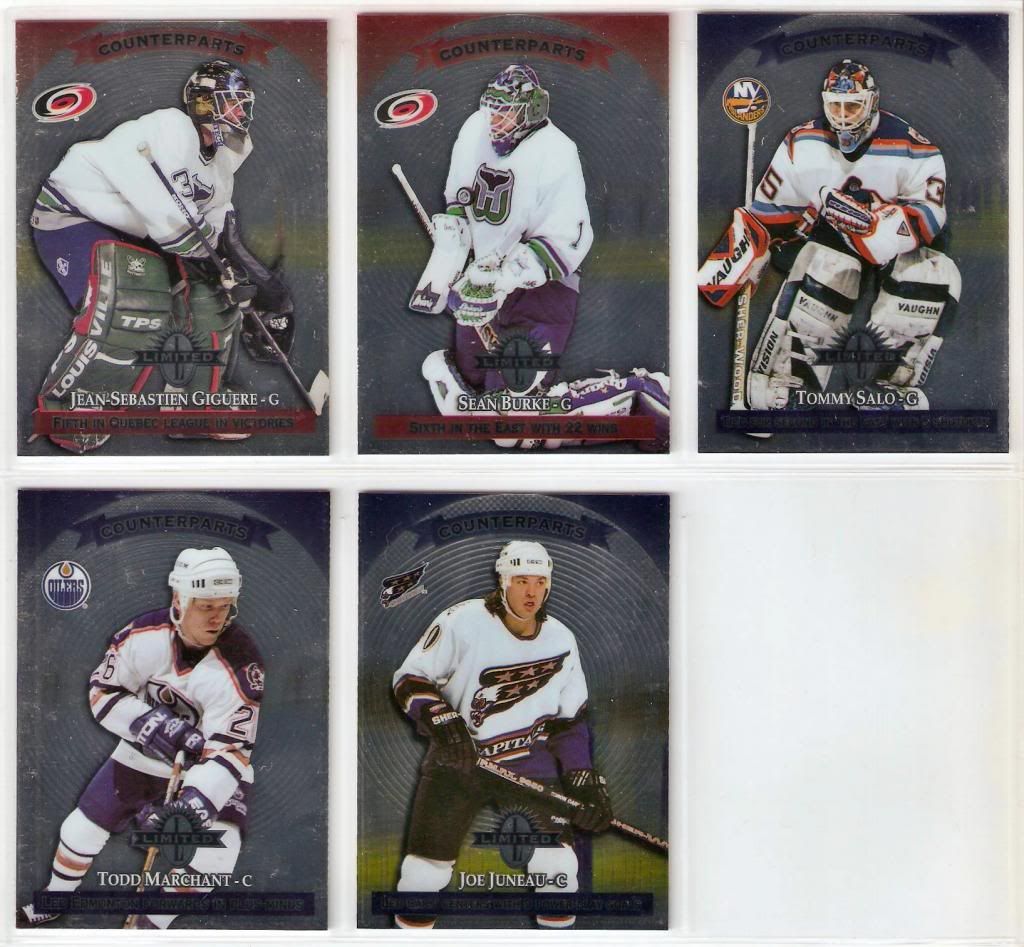 I wasn't even sure what this set looked like until I opened the pack. I ended up with five of the counterparts cards where the front has a silver foil finish and the back is just glossy. After all, these make up half of the 200 card base set, so I guess this would be pretty common.