I'm closing in on 100 of these posts now, which is quite a bit more than I thought I would get to, but I keep finding cards that catch my eye. Some are from my existing collection and some come from card shows and card shops. No matter where I got them, the only thing that matters is that I like them for whaterver reason good, bad, or ugly.
Today's pick would be one of the latter as it is another obnoxious looking insert from the mid-90's. I found it searching through one of the dime boxes at a recent card show, but just never got around to scanning it until now. It's from the 1994-95 Fleer Ultra Red Light Special insert set and features former Red Wing Brendan Shanahan.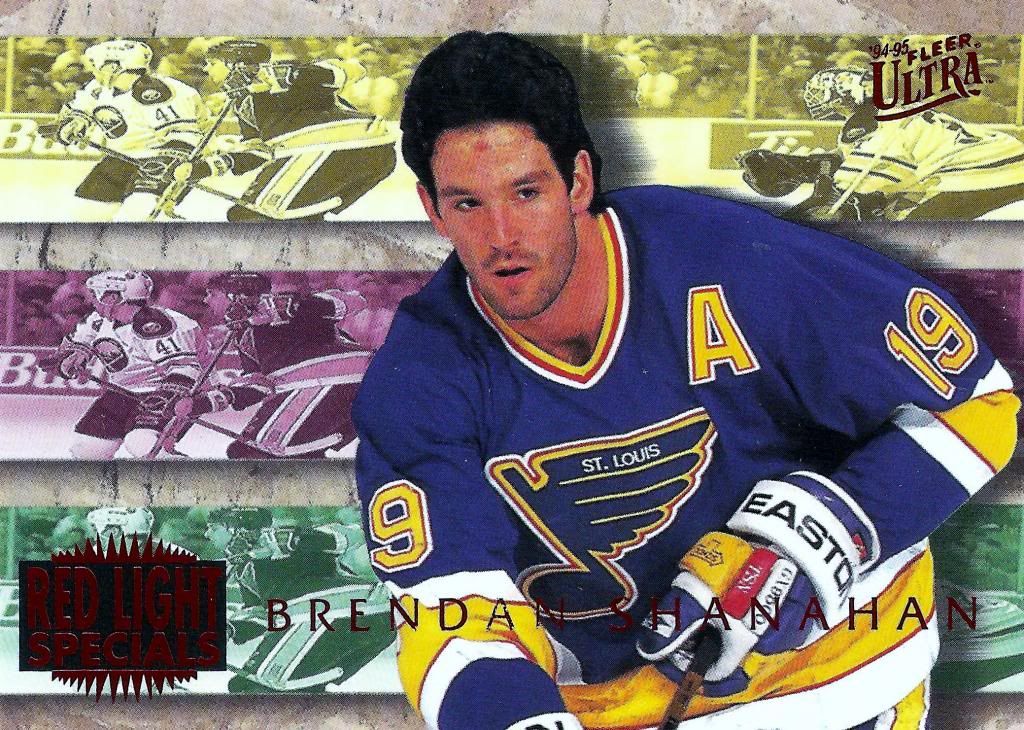 Hard to miss this one, isn't it? While this card comes from just a few years before I really got into collecting, it seems like something I would've thought was cool back then. I remember having a ton of stuff like this from sets like Fleer Ultra, definitely brings back good memories. Gotta love the 90's.
What are some of your favorite inserts from the 90's?