Time for part two of the updates to my Dominik Hasek collection. The rest of these will all feature nine cards because that's the easier number I can scan at the same time into one image. These nine are just a completely random group from the rest of the box, so at least there's some variety to check out.
The first one and my favorite of this bunch is a base card from 2001-02 Pacific Vanguard. This is another one of the many Pacific sets I really liked back before they left the hockey card scene. Its printed on a nice shiny card stock and has a nice mirror finish in the dark areas.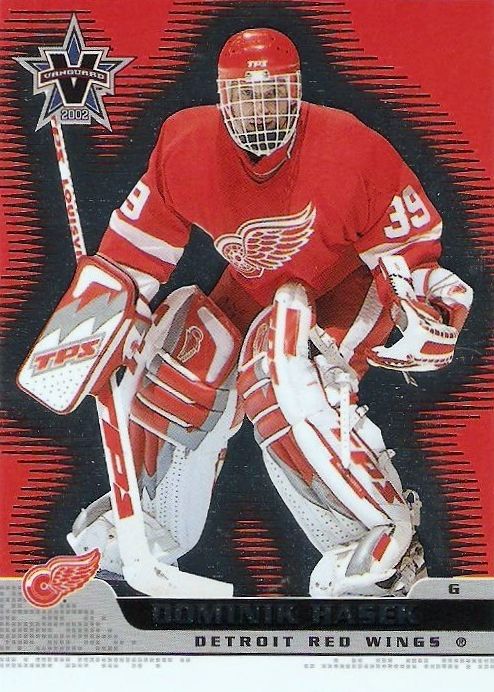 Here's another shiny one, this time coming from 1998-99 O-Pee-Chee Chrome. I always like getting OPC cards from my friends north of the border because I never saw many of these back when Topps was still around here in the US.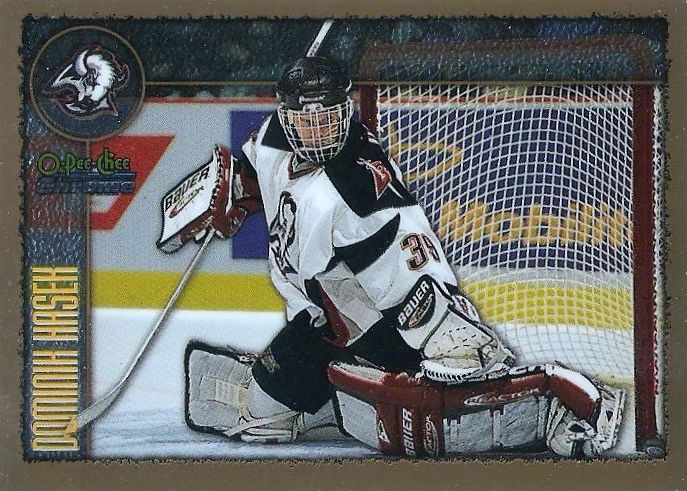 This one would've been a perfect show and tell back on St. Patrick's Day. Not sure how Hasek ended up with the green hat in the picture (which is actually shown on another card), but at least it's a unique image. Not sure if that's a good thing or a bad thing in this case.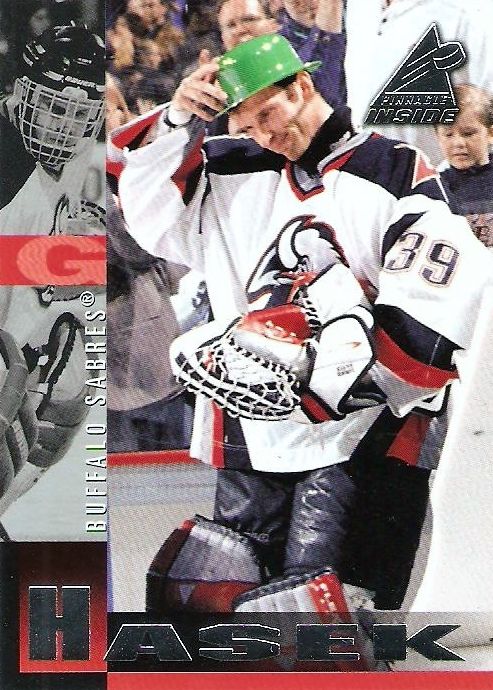 This one from 1993-94 Pinnacle features an excellent action shot of the puck in mid-flight on it's way to Hasek from what appears to be a Pittsburgh Penguins player. The only thing that could make it better is if the picture was a little more centered on the card.
This one is from another set that I really liked back in the day, 1999-00 Black Diamond. I love the layout of this card with the curved lines running through it as well as the team colored corners. This one is a great example of a nicely centered picture.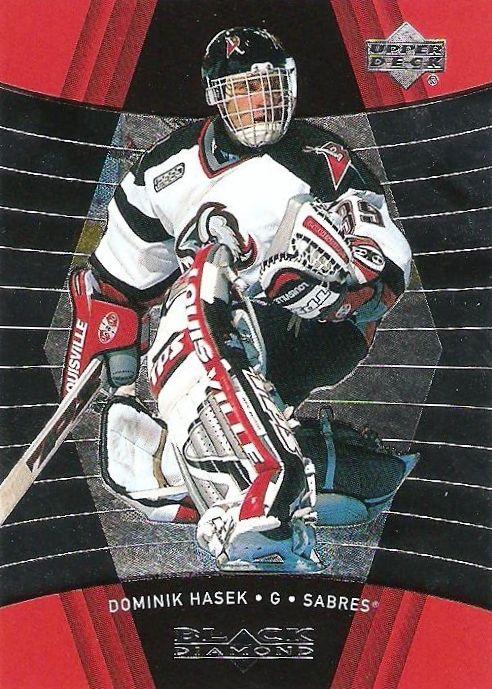 This next one, from 1999-00 Pacific, is a bit of a head scratcher. I there are other sets out there like this, but what's the logic behind rotating the image on the card without rotating whatever kind of name bar on the bottom of the card?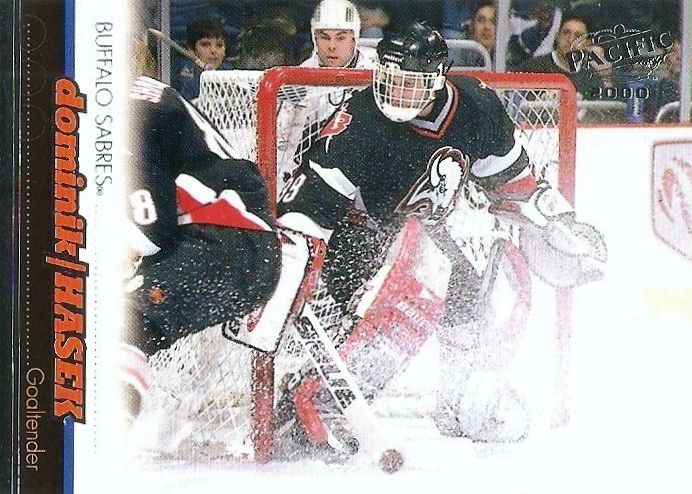 Time to go back in time a bit again to this one from 1993-94 Fleer Ultra. This one's got a nice action shot of Hasek appearing to be looking up at the puck, presumably after a save or deflection sent it up in the air.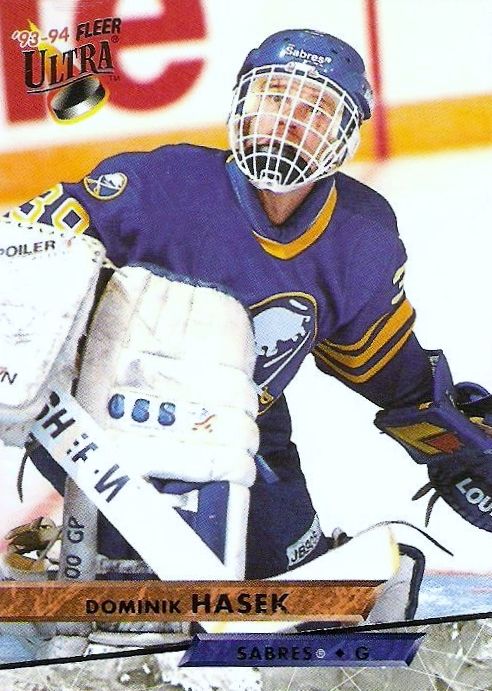 This one comes from a set that did something I have rarely seen, which is describe something about the moment shown on the front of most cards. Most of the cards I've seen from 1996-97 Upper Deck have great photography along with these short descriptions.
Lastly we've got another edition of Fleer Ultra, this one coming from 1994-95. The cool thing about this set is that all of the goalie cards are horizontal like this one, and are the only cards in the main set to have a second player image on the front of the card.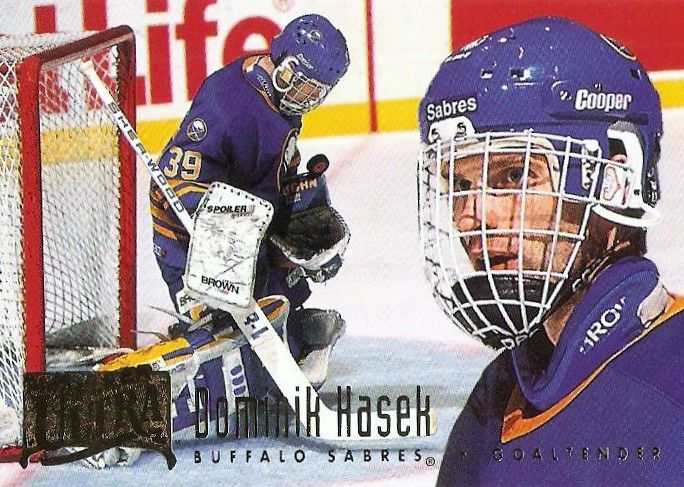 That's it for part two. These nine base cards are definitely welcome additions to the collection, which is creeping up on the 200 mark now. I'm hoping to have part three ready for tomorrow, so stay tuned for that.