In my last post I mentioned I was taking a few days off and would maybe get some blogging in as a form of relaxation. Well, obviously that didn't happen the last three days, but now that I'm home from our trip, this is a good was to de-stress and show off a few more cards for my growing Detroit Red Wings collection.
These are some of the rest of the cards that I got from Casey over at Drop The Gloves last week. Thanks again Casey! There is a nice mix here with a few from UD Masterpieces, three from Pinnacle, and one from OPC.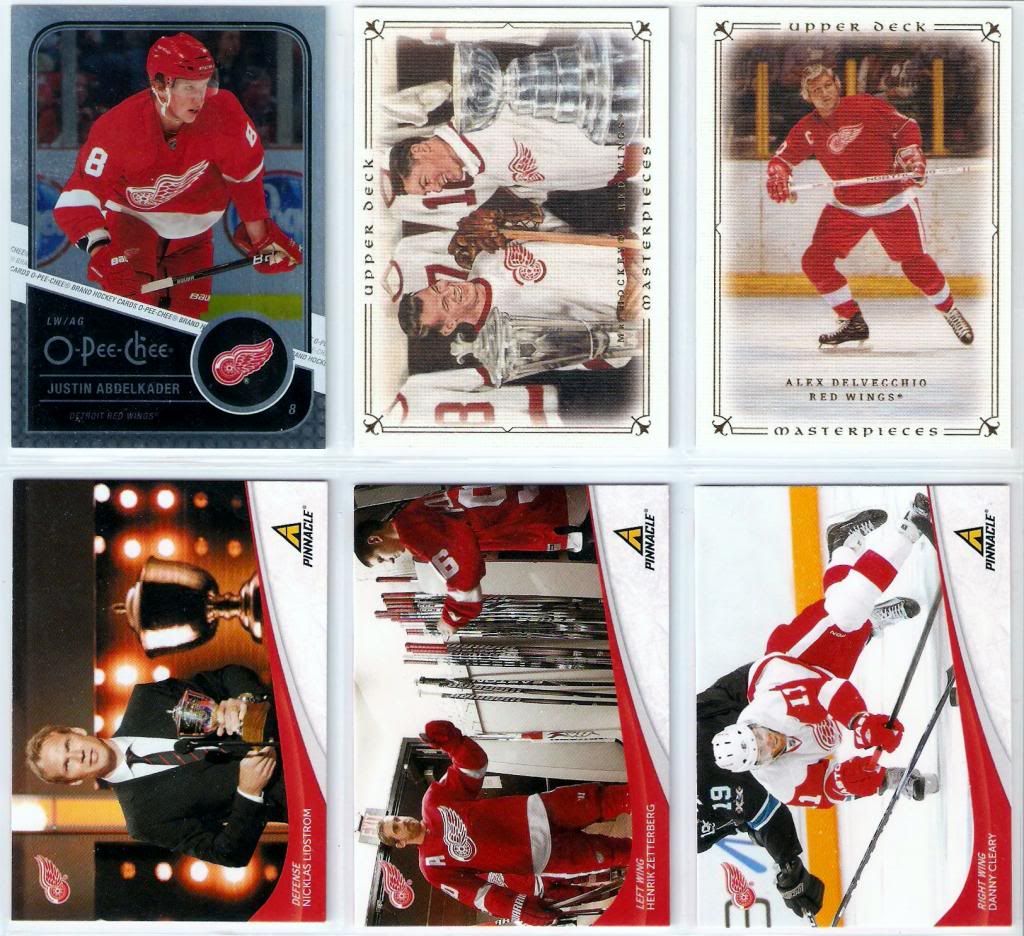 I think my favorite of the bunch has to be the Zetterberg from Pinnacle. It's got a cool pregame shot that you don't often see on cards. How cool would it be to be that kid getting to see the Wings off to the ice before the game?
That's all I have to show for today, but I did come home to a nice package thanks to a recent eBay purchase. I'm getting those cards scanned tonight, so hopefully I'll be able to get that post typed up tomorrow. Stay tuned.