Among the many Red Wings cards I grabbed from the dime box at the last Gibraltar show, I also found a few neat inserts from the 90's that I just had to share here as some more of my picks. While there was a lot of pure crap that came out in the 90's, some of the insert sets were pretty neat. At least that's what I thought as a kid back then.
Now it's just kind of fun to look at some of the ridiculous designs from back in the day. Case in point, this one from 1994-95 Flair featuring Alexei Yashin. It's part of the Scoring Power insert set, featuring some of the league's premier scorers from back in the day.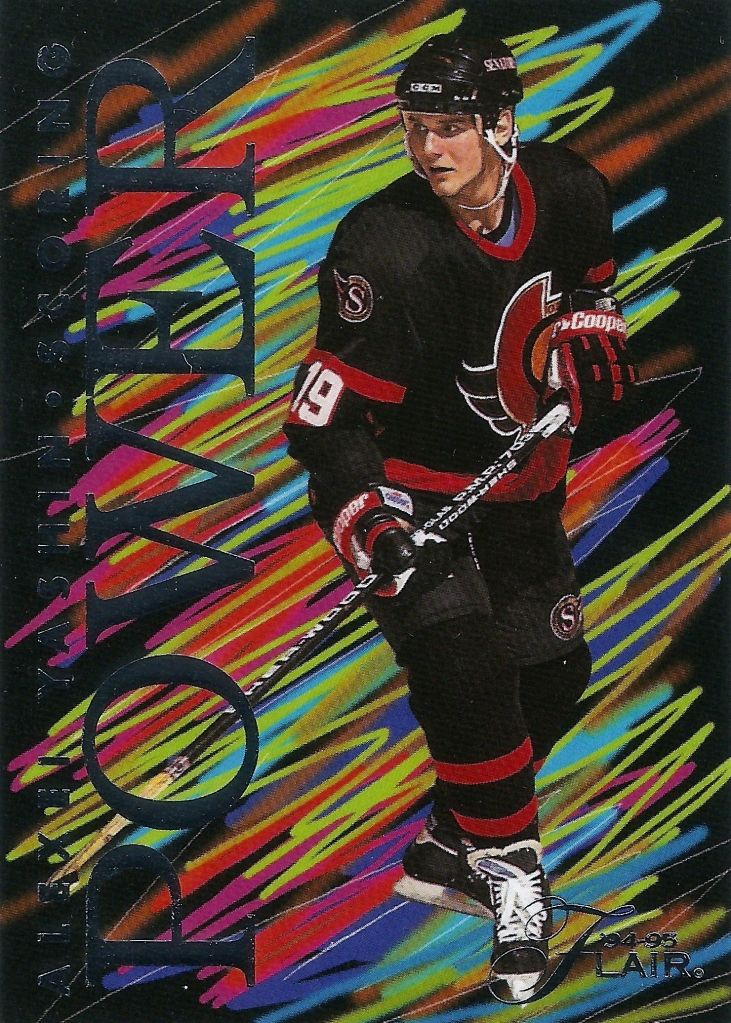 Kind of looks like they let a two year old scribble with some markers and used that as the background for their design. Who knows, maybe they were going for some kind of artsy look to them. Whatever they were trying to do, it did not turn out all that well, am I right?
Click here
to see a few more cards from this set if you're interested. I will say that before picking this card out of the dime box, I had never seen or heard of this insert set from 1994-95 Flair. And for just $0.10, I bought it just to show off here.