This is another flea market find and something I've haven't really seen in the past. I know of the Classic sets, but have never come across any unopened packs like these. 18 of them for only $3, not bad.
Right away, these were unlike any pack I have ever opened in the past as the nine cards in each one come pre-arranged in a cheap nine-pocket page. One thing I didn't understand though was that the packs, or sleeves, say "9 cards per sleeve, 1 bonus card in every sleeve," but every pack only had the nine cards. What's up with that?
Anyway, here are some of the cards from the break: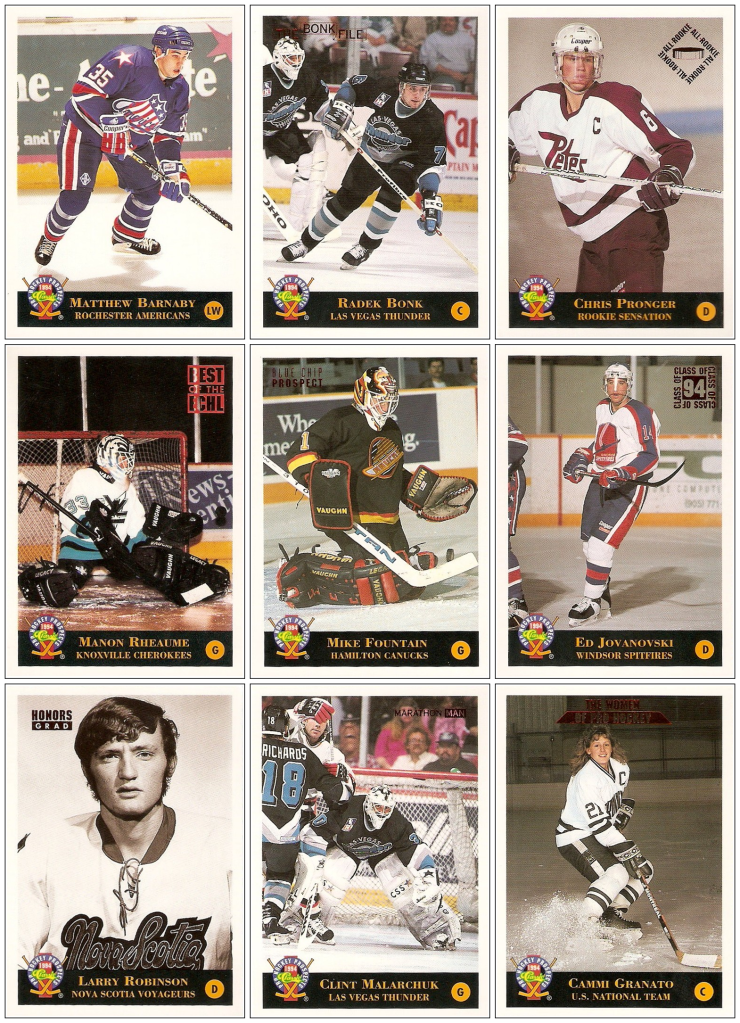 For the most part, all of the cards have the same basic design, and that would be the base version like the Barnaby card. In addition to that, all of the subsets have the same design plus a unique red foil stamp depicting which subset is which.
There are actually quite a few subsets, as you can see from the scans. There are things like "The Bonk File" dedicated to one of that year's top prospects Radek Bonk. According to the back, Bonk was the first to play pro hockey at 17 years old since Gretzky and Messier.
Some of the other subsets included Class of 94, Best of the ECHL, Honors Grads, and a few others. There was even a subset for the women of pro hockey. I'm not sure if there are any more cards in that one, as the Granato is the only one I got, although I'm assuming there would be a Manon Rheaume in there too.
Here are a few more: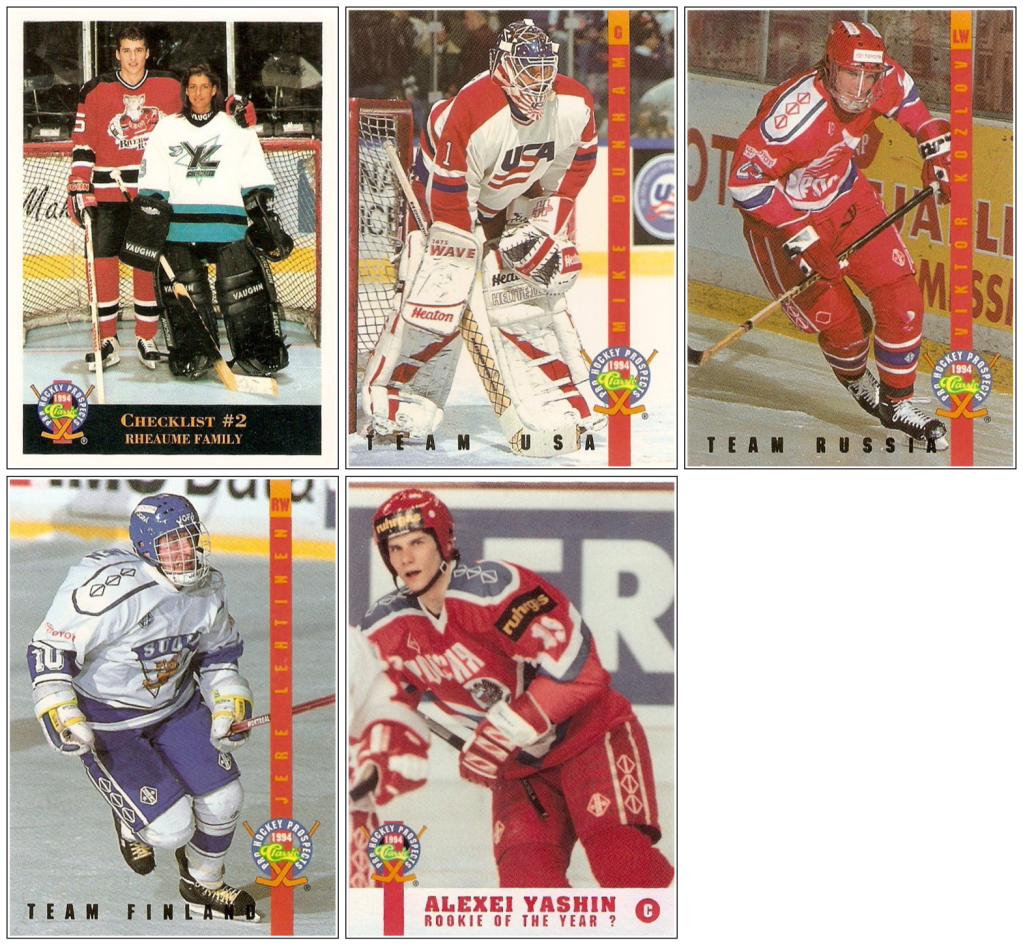 The middle three cards here are the "Ice Ambassadors" set mentioned on the front of the wrapper, although the actual cards don't have those words anywhere. It's kind of weird that I didn't get a Team Canada card as I got quite a few of USA, Finland, and Russia.
The last card is the "Rookie of the Year" card also mentioned on the wrapper. It's got the exact same thing on the back, except with Jason Arnott instead of Alexei Yashin.
These 18 packs were terrible as far as collation, as I have doubles of probably half of the cards I got, and I think even one or two triples. Overall though, this break was kind of fun. I never realized some of the guys in this set actually played for these teams.