Part three of my latest Hasek additions will once again focus on all base cards, this time all from Dom's time with the Buffalo Sabres. The first and my favorite from this bunch comes from 1999-00 Pacific Dynagon Ice. I love the design of this set and have since I first saw it. There is just something cool about the silver foil scraped ice effect all over the front.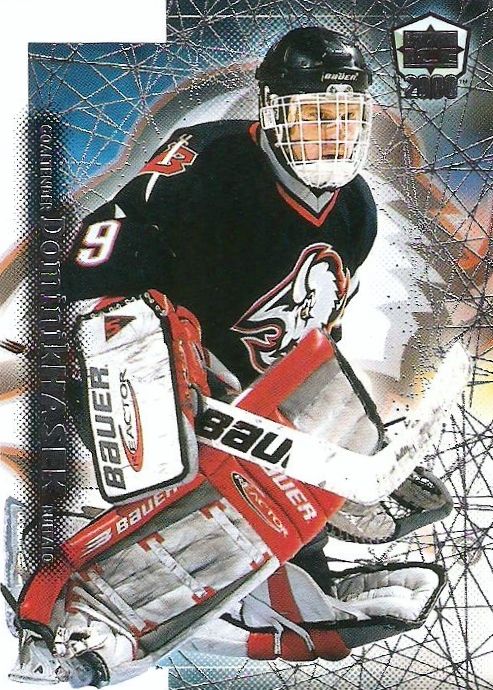 The next one is a bit older and comes from 1994-95 Pinnacle. It's got a nice in-game picture of Hasek watching the play to the side of the net. The only bad thing about this one is how distracting the player's pants shown in the foreground are.
Up next is 1999-00 Upper Deck Ovation. This set had a cool feel to it with the left and right sides of the card textured to feel like ice that's been skated on. It's kind of hard to see in the scan, but looks great when you are actually holding one of these things.
This one is from 1997-98 Donruss Studio, and is actually the second copy of this card I've gotten, well kind of. I say that because the other one I have is the larger 8x10 version that's matted as part of a wooden plaque I used to have on the wall as a kid.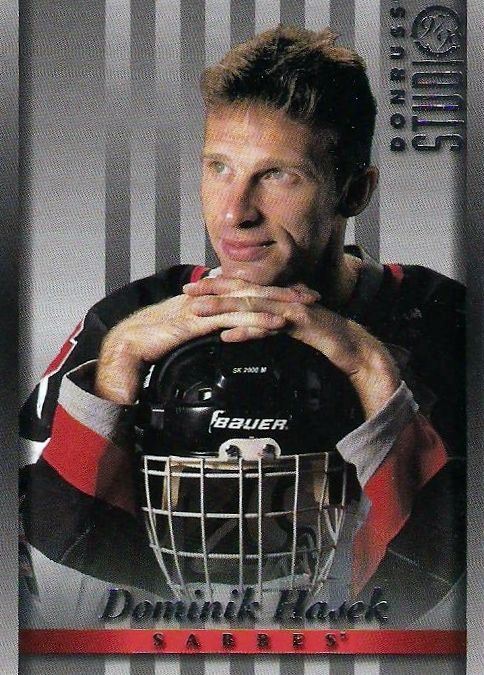 Here is another cool one from the mid-90's. I remember having a ton of these 1994-95 Flair cards as a kid and I always thought they were cool because of the thicker, glossy card stock and the cool use of double images on the fronts of each card.
This one, also from 1994-95, comes from the Select set. I like how they put all of the design and text at the bottom of the card leaving the rest of it for the unobstructed image, which in this case is actually a decent one of Hasek appearing to prepare for a glove save.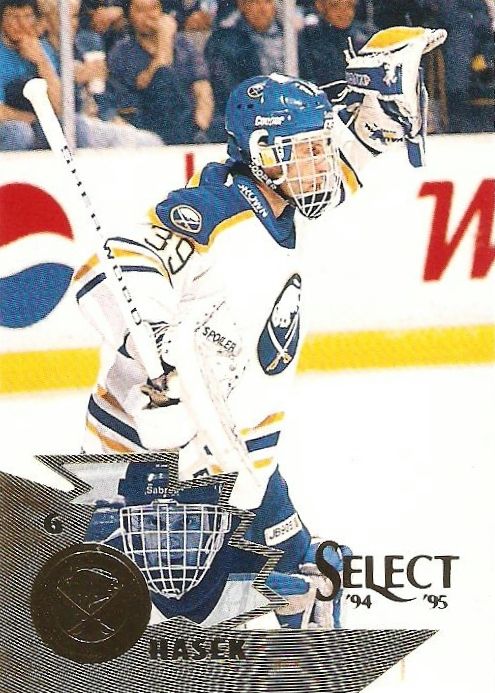 Here's something that I haven't added to my Hasek collection yet, him in a tuxedo. I've got plenty of off-ice pictures of Hasek from press conferences and photo shoots from changing teams, but nothing like this.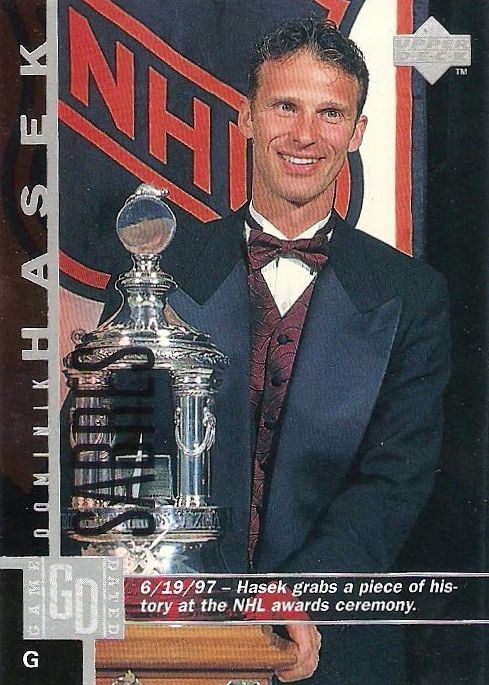 This one comes from 1996-97 Leaf Preferred, a set that I don't know all that much about. It has to be one of the more awkward pictures on the front of a card that I've seen in a while. I can't think of many cards where you can't see the players face or at least a clear shot of them from behind making a save, think net-cam cards.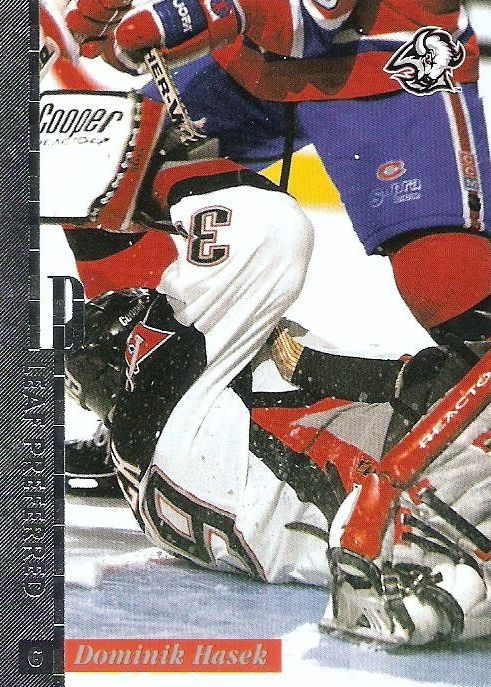 The last one for today is another great example of how a horizontal card should be done. I love these overhead shot, especially when they highlight the goalie in the middle of making a save. This one is even better because Hasek and the puck are completely isolated from anyone else in the shot.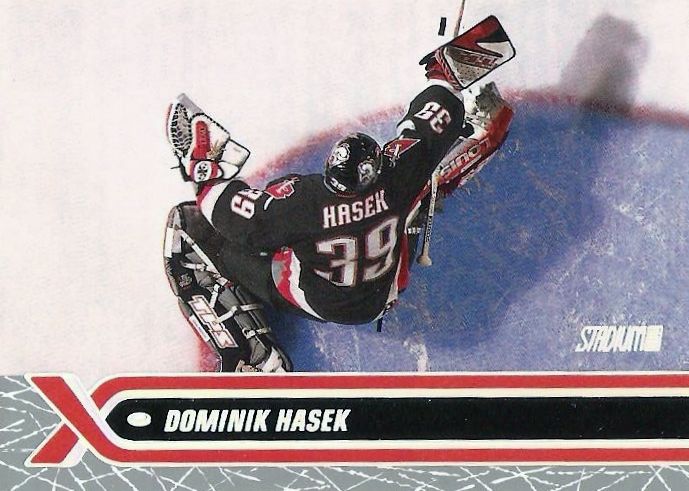 So there you have it, nine more base cards for my growing Dominik Hasek collection. This group is just another great example of the variety that I can find when it comes to someone like Hasek who has cards spanning a good 20 years.