Since I am still waiting for a few things to show up in the mail, I thought I would jump back into my Wings card of the day posts, which I've decided to simply title RWCOTD for now on, with another monstrosity from the mid-90's. This one comes from 1994-95 Fleer and features 1997 Stanley Cup champion and Conn Smythe winner Mike Vernon.
Definitely hard to miss this one sorting through a stack of cards with the bright green and blue areas of the background. The other thing that I notice right away about this set is the fact that the vitals are listed on the front of the card. Don't see that very often, do we?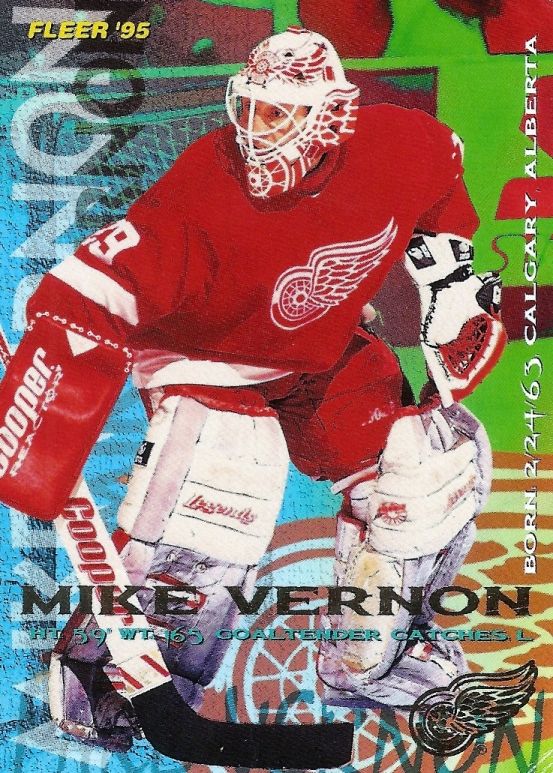 The weirdest part about this set is that the design varies from what seems like team to team. Looking at
COMC
, all of the other Wings cards have this same basic look to them, but some of the other teams do not. Have you ever noticed that about this set before?