Time to show off a few more cards from the Gibraltar show over the weekend. These three were a nice surprise when I found them sorting through a $0.50 box. These are all regular versions of the "Lethal Weapon' insert set from 1996-97 Metal Universe.
Although its kind of hard to tell in the scans below, this is actually a really nice looking design. I like how the players really stand out against the darker background even if the "Lethal Weapon" and player name text overlap them a bit.
The first one featured Eric Lindros of the Philadelphia Flyers.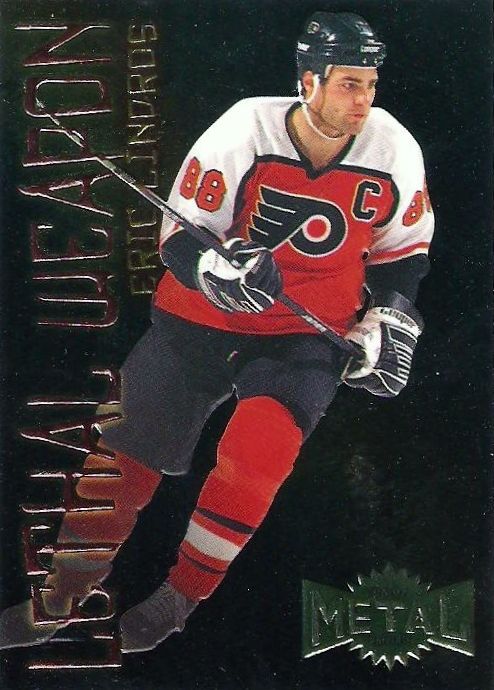 The second one features Ron Francis of the Pittsburgh Penguins.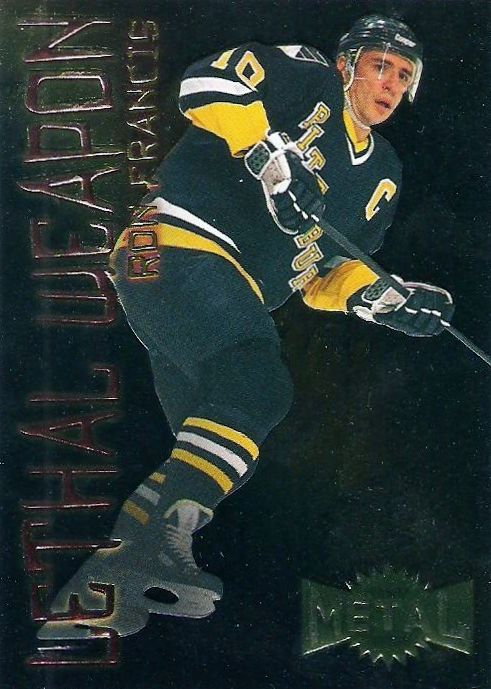 The last one features Pavel Bure of the Vancouver Canucks.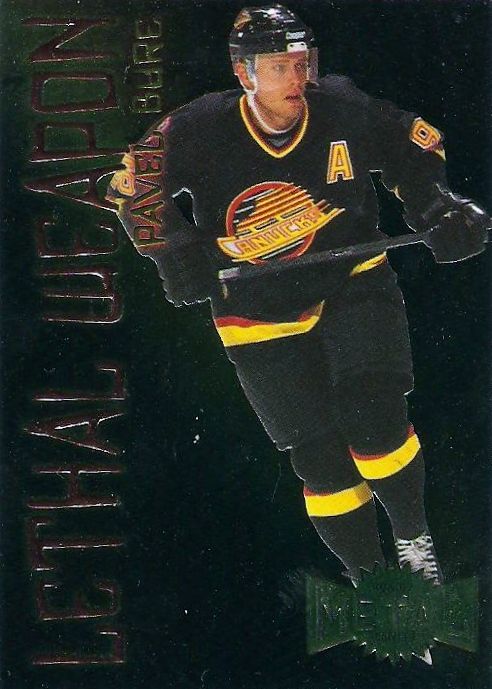 These three bring the insert set total to five for this one. There are 20 cards total in the set, so at least I am 25% of the way there now. The cool thing about these coming from the show is that I don't have to pay the shipping I would on eBay, plus you can't beat the price for these kind of inserts.