This will be the first Dominik Hasek card I've picked up since deciding to restart my collection back in November. Since then I've been on eBay looking for great deals on some of his lower end inserts and parallels. In this case, I consider that to be anything that would cost just a few bucks including shipping.
The card you can see below definitely fit this description as I ended up getting it for just $0.99 with free shipping. It's a great looking die-cut Gold Press Proof from 1997-98 Donruss. On the back of the card it says it's numbered 1 out of 500.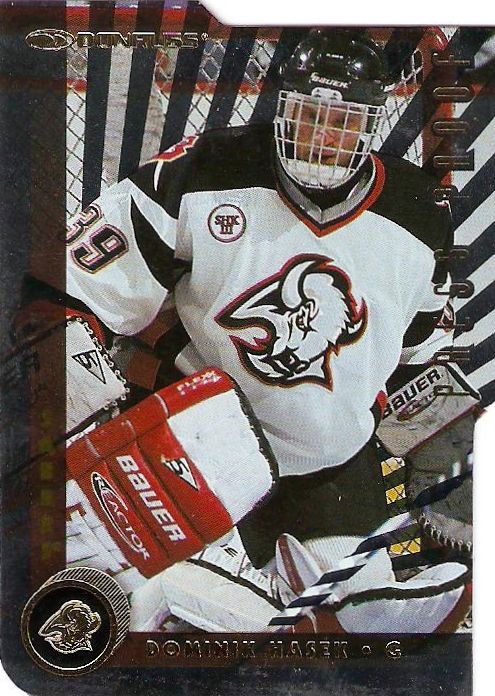 This is the 34th insert or parallel card I've been able to add to my Hasek collection. I still need to work on scanning and cataloging the rest of them as most have been sitting around in my general collection for years.
While I don't have anything else to show for the PC today, I plan on heading out to one of the local monthly card shows this weekend to hit up the dime and quarter boxes for more Hasek stuff. I'm not sure what that will result in, but I should be able to at least find a few cards I don't already have.