In my last post I showed off a couple of cool new Jimmy Howard cards I got via trade from
Michael over at Collecting for Kicks
. Those two I was expecting, but in addition to them he was kind enough to send me a few extra Wings cards.
The best part about this, other than them getting tossed in as extras, was that I did not already have a single one of the cards in my collection. Here's a look at nine of them.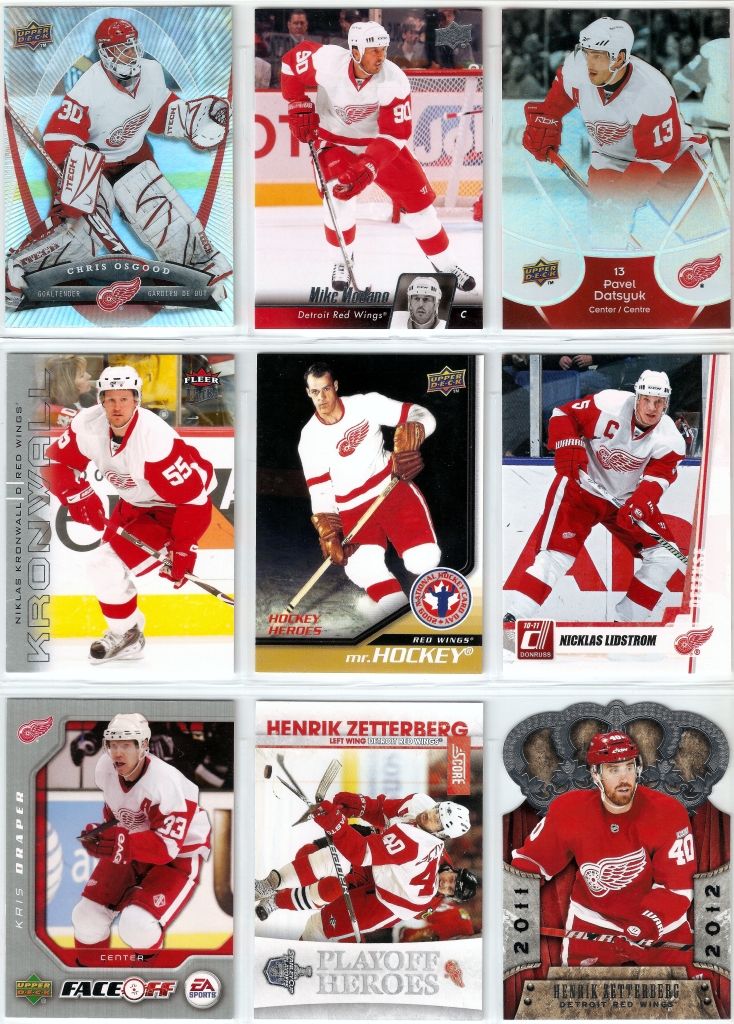 It's definitely a nice mix here. I really like the Osgood McDonald's card as well as the Gordie Howe from the NHCD set.Those are cool because they're not something I can easily get here in the States without resorting to eBay or other sources.
Seeing the nice mix of players got me thinking: how should I go about organizing my Red Wings collection? Right now it's done by set in chronological order, but I've been thinking about sorting by player instead. What do you guys do with your team collections?