Gallimaufry
[
gal-

uh

-

maw

-free
]
-
A
hodgepodge;
jumble;
confused
medley.
Time for part four of my latest round of Gallimaufry posts. This one has a bit less variety that the last few and you will see why as you scroll through this one.
The first one is from 1997-98 Pinnacle Certified and shows Jim "The Net Detective" Carey playing with the Boston Bruins. He is pictured in their black road jersey with black and white pads and gloves. The one thing that sticks out on this one is his patriotic mask featuring a large bald eagle, definitely not Bruins related. This is from his time with Washington before being traded to Boston in a deal that sent Bill Ranford to the Caps.
Here's where the lack of variety gets started. This one also features the exact same mismatch as the first one, only it comes from 1997-98 Pinnacle Inside, the set that came inside sealed cans instead of packs.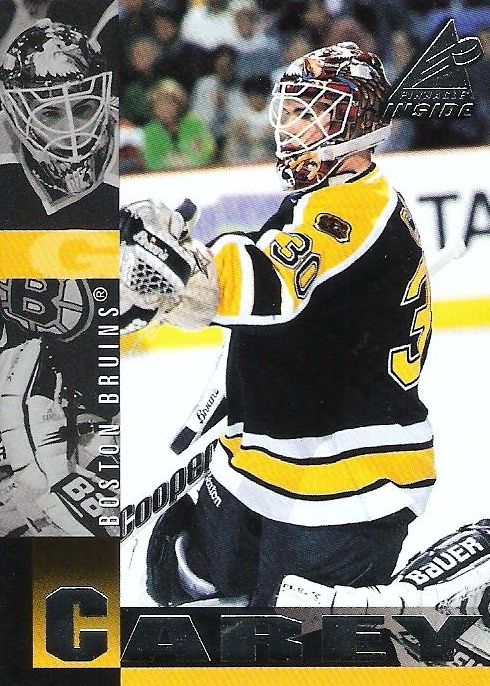 More of the same here, just with a different jersey. This one is from 1997-98 Leaf.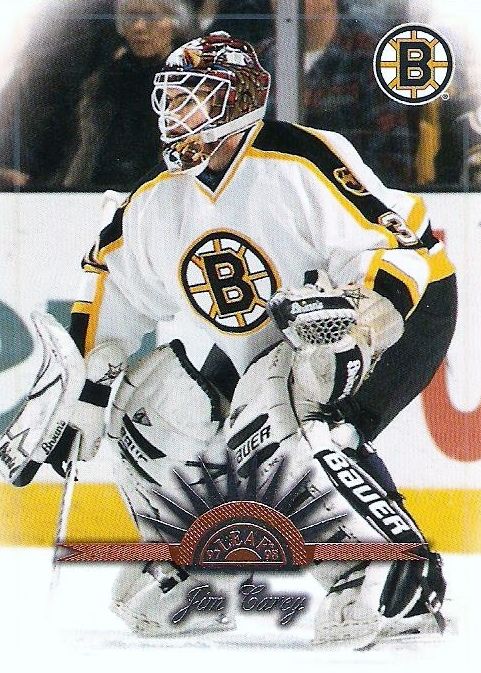 One more for The Net Detective, this one coming from 1997-98 Pacific Paramount.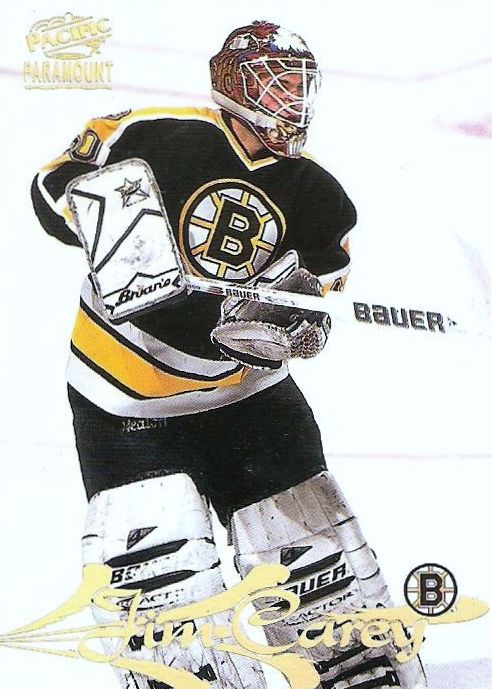 Now onto something different, this one from 1993-94 Fleer Ultra shows Craig Billington playing for the Ottawa Senators. He is shown in the black road jersey with a full set of gear that seems to match that. Well, if you look closely at his mask, there is a distinct devilish look to it, which is where he played before being traded to the Senators in June of 1993.
Back to the repetition again, this one is from 1993-94 Upper Deck.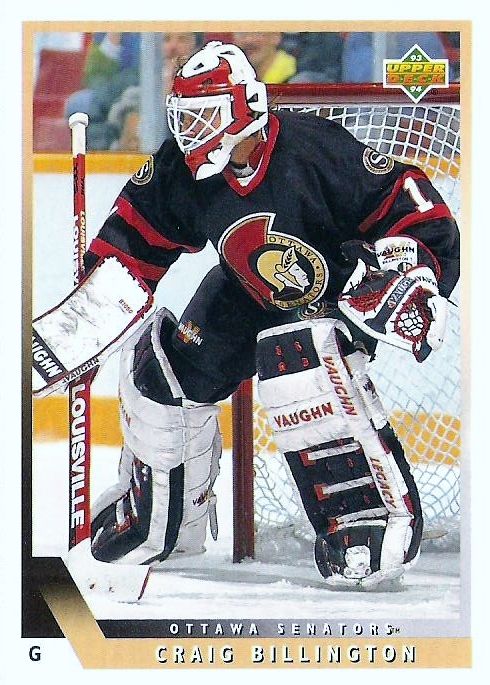 More of the same here from 1994-95 Upper Deck. Not sure why he still has a Devils mask a year later, unless Upper Deck was lazy and just used and old picture. Anyone know?
Another one from the previous year, this time from 1993-94 Score.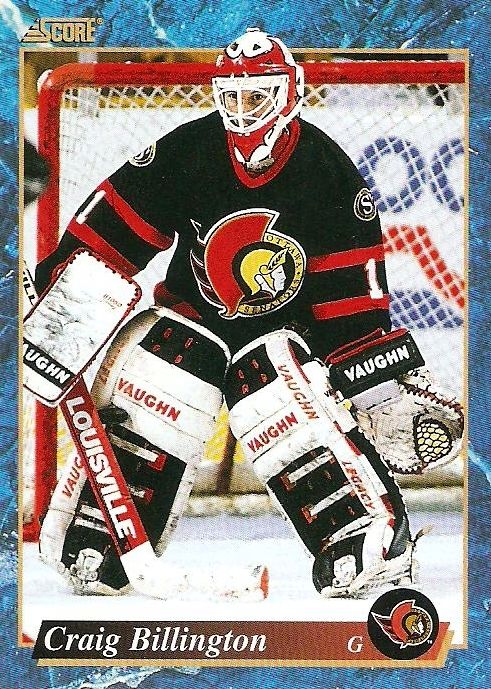 One more for Billington, this time from 1993-94 Parkhurst.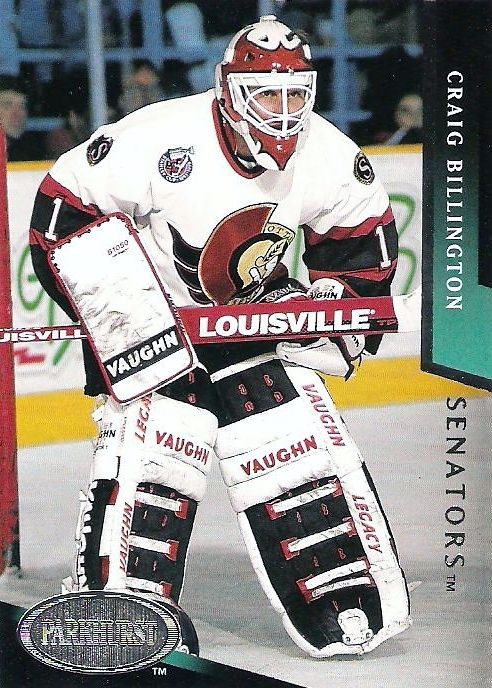 The last one for today adds a third goaltender to this group, but is another one that's been featured in this project before. This one from 1999-00 MVP Stanley Cup Edition shows Mike Vernon playing for the Florida Panthers. It's harder to see on this one, but he is still wearing his teal leg pads and glove from his time with San Jose.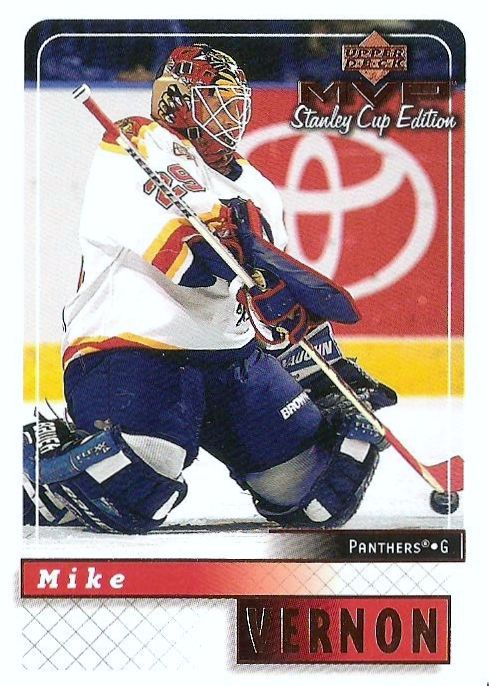 That's it for this post. Not as much of a variety as some of these posts have, but still some solid additions to the project. I wonder how many other cards of Billington and Carey are out there at this point showing their respective mismatches. I think it would be kind of neat to have every card of a given goalie that features a specific mismatch, almost like a rainbow.
Goaltending Gallimaufry Count: 149