I love when trades bring in such a variety of stuff for my PC projects. This will be the last show and tell from the two trades I made recently on SCF. I saved these for last because they were my favorites and the most important of all the pickups. They are of course from my MVP Stanley Cup Edition Gold Script project as you can tell from the title of the post.
The first was this Ray Ferraro numbered 066/100.
The other was this Chris Drury numbered 055/100.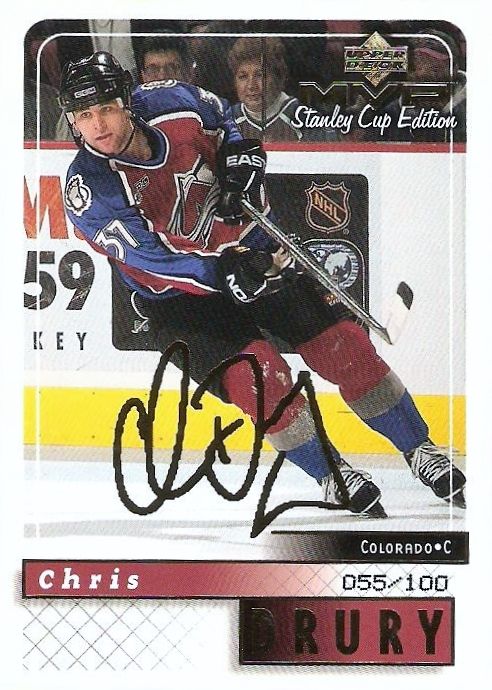 I'm glad to get these in exchange for a few cards I no longer had use for, normally they would cost me at least a few bucks each plus shipping. They bring my Gold Script total to 60. That's 22.7% of the entire set, so I'm at least almost to the quarter mark.