Time for another show and tell post for one of my favorite sets. I've been after these things for years now and still get really excited every time a new one pops up on eBay. I would've actually had an update on this set earlier in the month if I hadn't gotten into a bidding war that went just a bit beyond my comfort level for single card spending. Oh well, hopefully that one will show up again one day.
Enough about that, onto the ones I was actually able to come away with. These two both popped up from one seller just over a week ago and they were on my radar since day one of the auctions. I also got into bidding wars on both, but they settled down toward the end and were right up against the upper level of my self-imposed limits, and were a enough combined deal to pull the trigger on the pair.
The first was this Ryan Smyth numbered 11/25.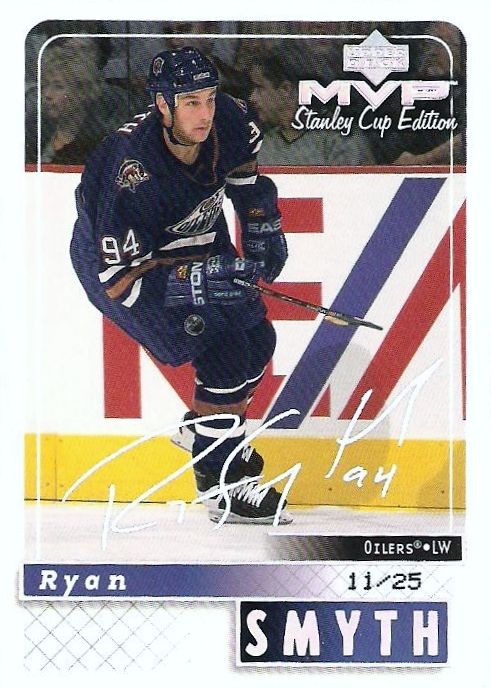 The second was this Nathan Dempsey numbered 20/25.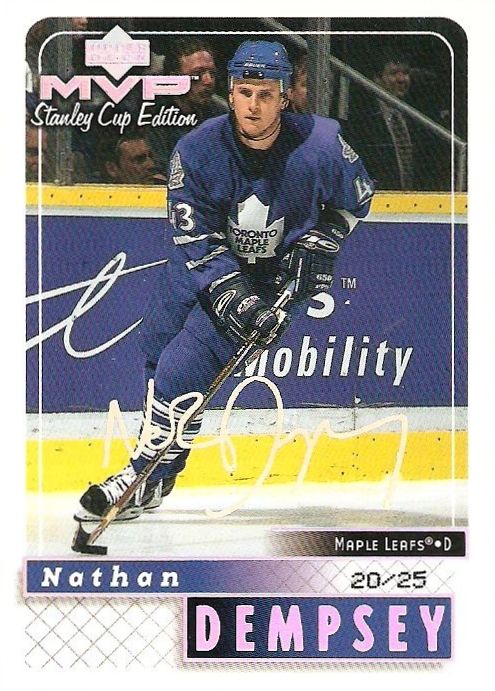 While I paid a little bit more than the average for these things in the past, I was glad to add these to the collection and knock them off the massive want list for this set. One cool thing about these two is that they came from a seller less than 20 miles from me, so the shipping was super fast for these Super Scripts.
These are the 41st and 42nd for my set, so I'm almost caught back up with the Gold Script total, something that hasn't happened in quite a while now.