Here we go, first post of the new year. I've got one carry over show and tell post from 2012, and it's yet another part of the trade I made with Kevin. It was for this Greg Stefan jersey card from BTP. I actually didn't look at a scan of this one before it was sent out so the first time I saw it was when I opened the package. Pretty nice looking card if you ask me.
There are a few things going on here that make this card look great. One, the red jersey swatch goes perfectly with the trim and the red mask/jersey combo that Stefan is wearing in the picture. Two, the swatch window is shaped like a crease, so that goes well with the theme of the set. Three, it's just a coincidence but the window is also shaped like a "D" and goes right along with the "Detroit" on the front of Stefan's mask.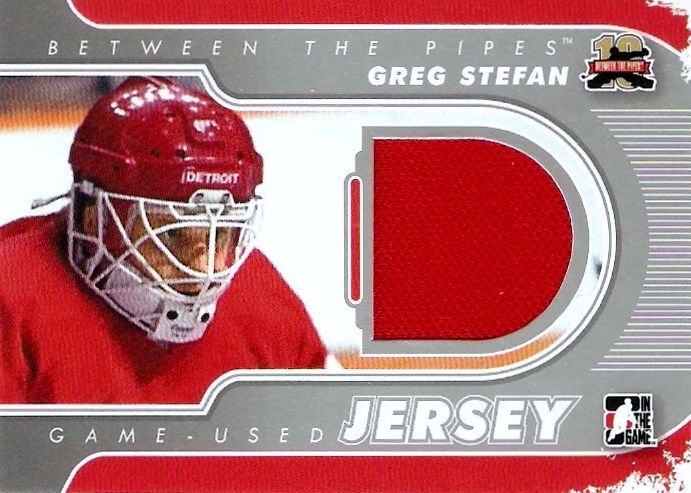 This is the last of the stuff I landed in the trade and one of my favorite parts of it. I'm hoping to add some more nice Wings stuff like this in 2013, but we'll see. This project is a bit lower on the priority list and its hard to find a great deal on Wings cards around here with the "hometown markup" that you always run into.