Gallimaufry
[
gal-

uh

-

maw

-free
]
-
A
hodgepodge;
jumble;
confused
medley.
It's been a little while now since I've been able to put together a post for this series. While I haven't made any purchases towards the project in a while, I have had a nice stack of cards waiting to be scanned that were in my collection all along. Today's trio features "The Net Detective" Jim Carey of the Washington Capitals.
The first one comes from 1995-96 Pinnacle Zenith Edition. This one has Carey pictured in the Capitals new (at the time) home jersey with his red and white gear from Portland. You can even still see the Pirates logo on the top of his mask.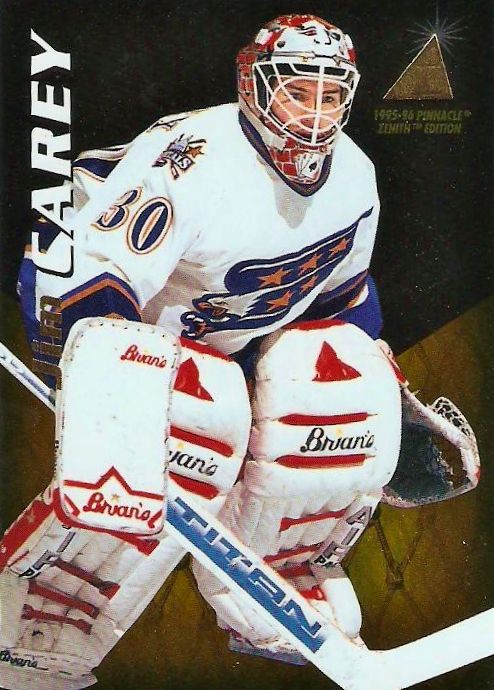 The next one comes 1996-97 Upper Deck and features Carey in the Capitals new road jersey. The only difference between this and the Zenith is his mask. Here he is sporting a mask with an eagle, which is definitely more in line with the jersey than the pirates mask.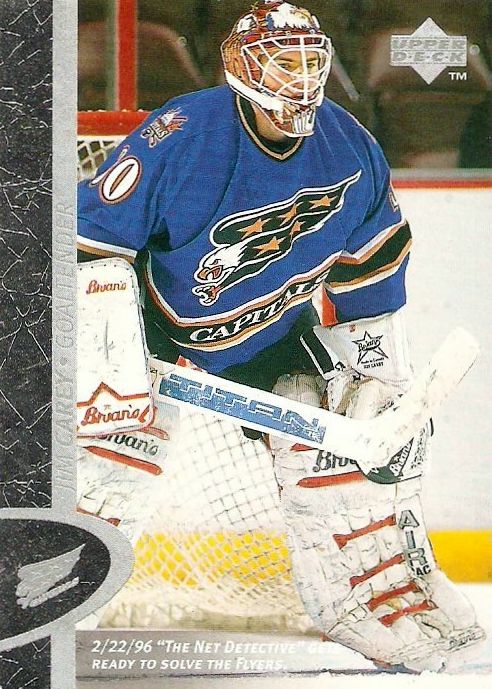 The last one comes from a set that I remember collecting as a kid, 1995-96 SkyBox Emotion. This one is the same as the Zenith other than the color of the jersey.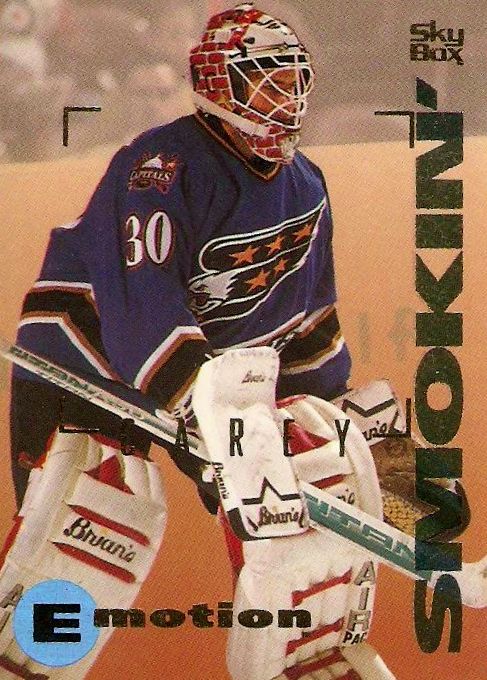 That's it for now. I'm slowly chipping away at the stack of these things I have waiting to be scanned from my collection of 90's card I accumulated as a kid. I'm a little past the 100 mark now, but I'm really interested to see how far I can take this project.
Goaltending Gallimaufry Count: 106