One of my favorite things to do lately at card shows is look through any dime and quarter boxes I can find. You never know what you'll find and it's always cool to get a look at sets you've never even seen before, even if you don't need them for your collection.
At the Gibraltar show over the weekend I found a table where the guy was trying to dump most of what he had by putting out four 5000 ct. monster boxes of $0.10 cards. In there I found all kinds of great stuff. Most of it was 90's junk, but it was neat to see some of the base and insert designs from that time.
Here's a look at the first nine Wings cards I got from the dime box: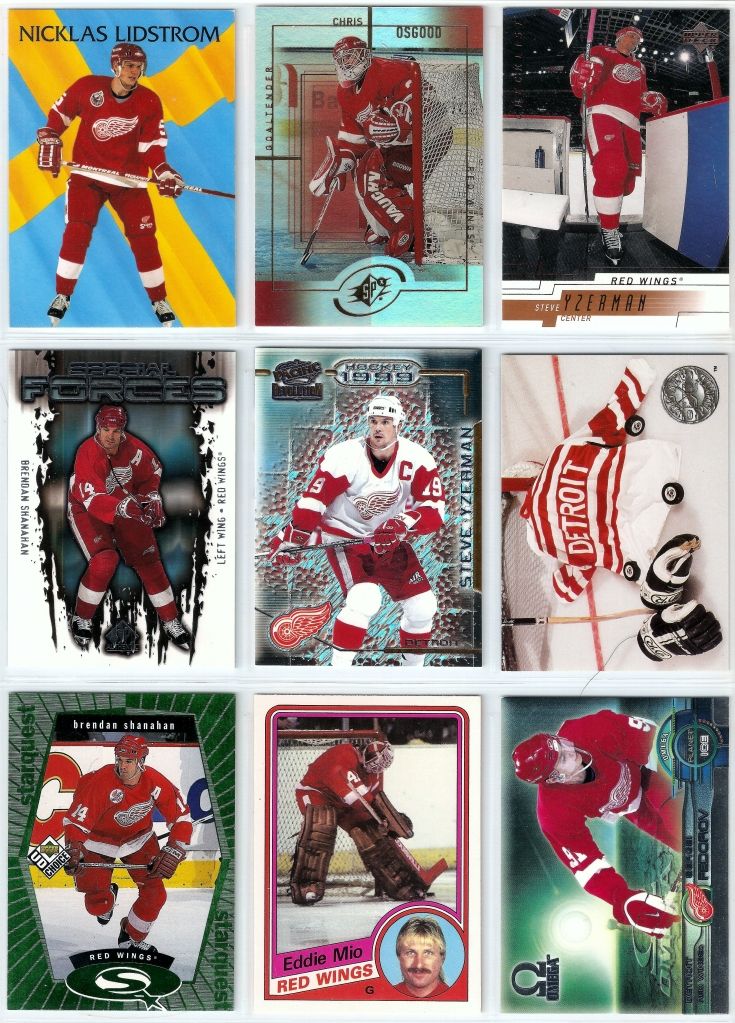 Definitely a nice mix there. The Lidstrom is pretty cool with the Swedish flag as the background. One of my favorites is the Shanahan Starquest insert from UD Choice. I have always loved these inserts for some reason.
Here's a look at the other eight Wings cards from the dime box: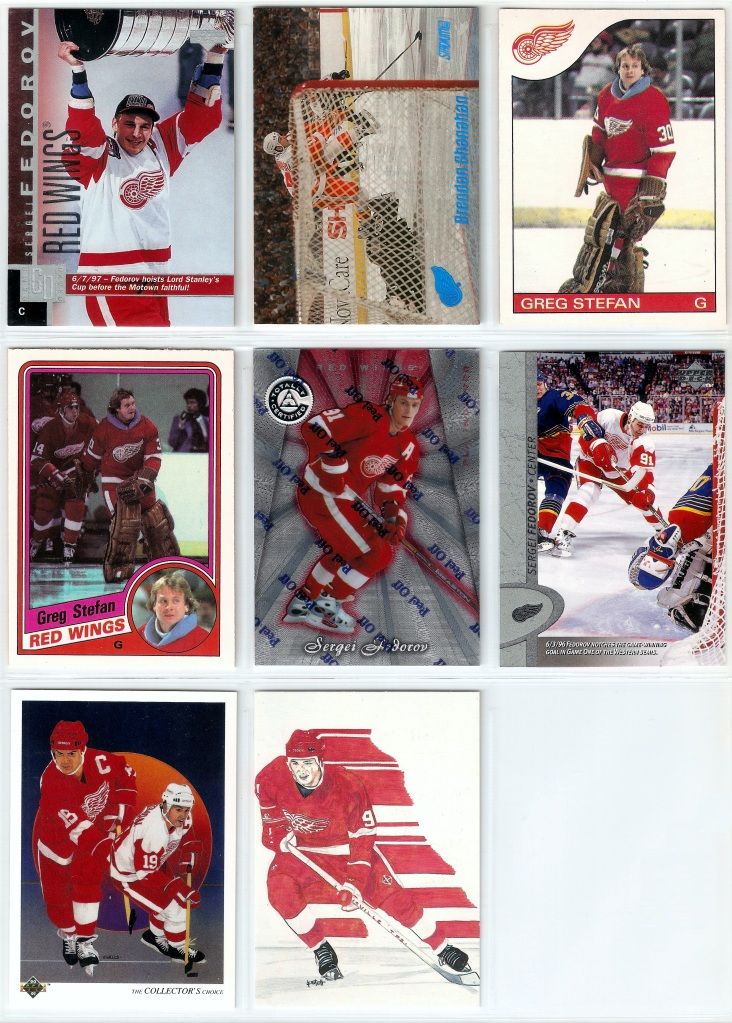 My favorite and the surprise of this bunch was the Fedorov Pinnacle Certified platinum red card. At a show like this in metro Detroit, a card like that would normally be in the dollar box if not marked for even more. Other than that the Shanahan Stadium Club is pretty sweet with the action shot of him leaping over the Flyers goalie.
Not bad for just $1.70, right? I'll have to try and get stuff like this more often when I go to shows because it's cheap and it helps give my Red Wings collection a bit of variety. Plus I get to post something here about it, so its a win-win no matter what.