That's right, Jeff Beukeboom, for no other reason than he is the guy on the front of another 90's insert from the dime box at the last card show I was at. It comes from an insert set that I had never heard of or seen before: 1994-95 Finest Ring Leaders.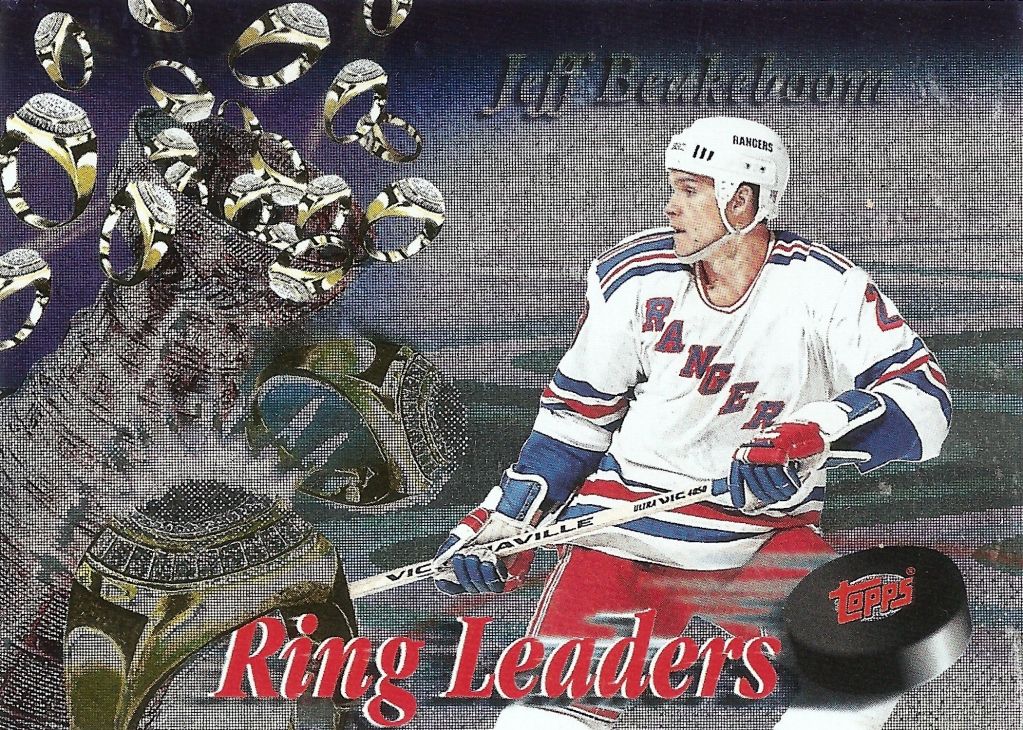 I will say this card looks much better in person. Something happened to it when I re-sized the file after scanning the card. I mean just look at how hard it is to read Beukeboom's name at the top of the card. It's actually got a nice rainbow tint to it.
The back of the card lists the years each player won the Cup as well as the teams they played for at the time. In this case, it lists Beukeboom with three Stanley Cups in Edmonton: 1987, 1988, and 1990. It also has his one Cup from New York back in 1994.
On the back it also lists the player's stats from the above mentioned Stanley Cup Finals. In the case of Beuleboom, he played in 11 SCF games and had no goals with two assists.