In my last post I showed off my latest Gold Script addition thanks to a trade over on Sports Card Forum. Well, that wasn't the only thing that I got out of the deal. I managed to sang five Silver Scripts for that portion of my master set project.
While these are not nearly as cool as the Gold and Super Scripts, they are still an important part of each base card rainbow. Without them there would be no rainbow, so I will continue to go after them and hopefully finish them off as soon as possible.
The first was this one featuring former Flyer Brian Boucher.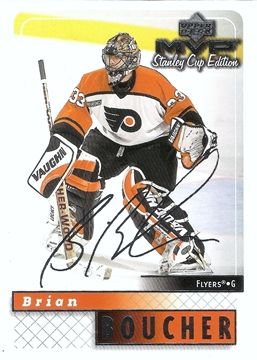 Then there was this one featuring former Flame Derek Morris.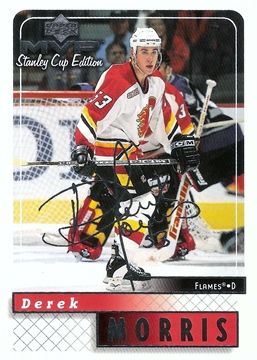 The third one featured Chris Drury of the Colorado Avalanche.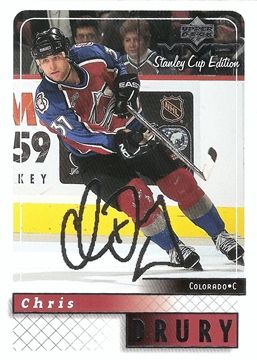 Another goaltender, this time former Sabre Martin Biron.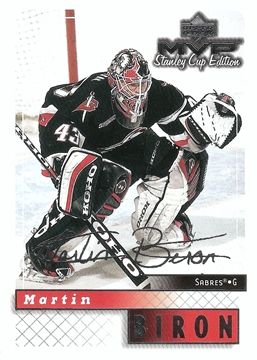 Last but not least, we have former CHL prospect Kristian Kudroc of Quebec.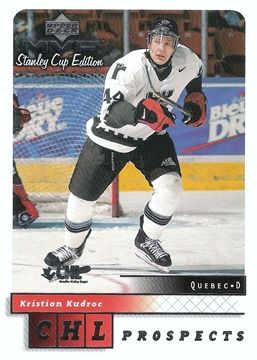 These five bring the Silver Script total to 131/220 and this part of the project beyond the halfway point. You would think these are easy to track down, and they are to some extent, but it never makes sense to get them unless I can combine a bunch like this into one deal.