It's been a few weeks now since I've been able to post another one of my picks. This one is another one that just happened to catch my eye as I was sorting through another random stack of cards.
It's another plain old base card, this time former Edmonton Oiler David Oliver, although you can barely tell with the bronze foil, from 1995-96 Upper Deck.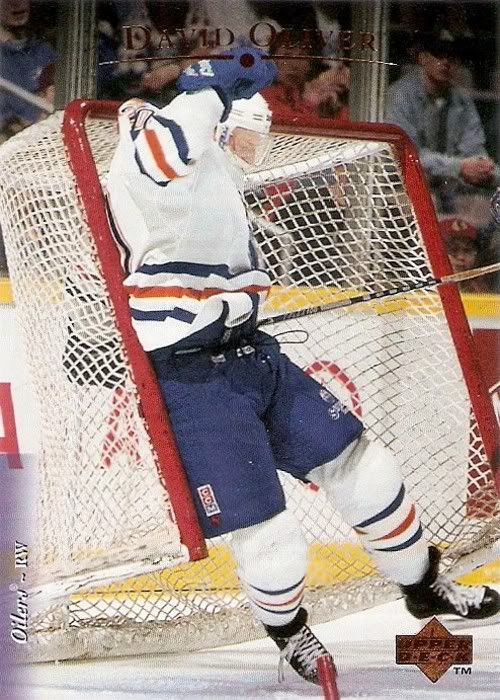 I really love the photo on this one. It's not everyday you see a player crashing the net like this on the front of a card. It's cool how it captures the net in midair and how you can see one of the pegs sticking out of the ice.
This one is about as simple as you can get with a base card design. All it has is the player name on top, their team and position over a faded team-color bar on the lower left and the old UD logo, also in bronze foil, on the lower right.
Among all the things UD seems to do wrong, photography is something they always excel at with their flagship set every year. This one is just another example of that fact.